You may have read Matt's review of SPECTRE.  He seemed to like it but still called it the "dullest, most phoned-in Bond movie" since Casino Royale.  That's a bit ambiguous but I think he liked SPECTRE and Casino Royale and just hated everything that came between Sir Sean Connery and Dr. Daniel Craig.
You may also have read Jay's review of SPECTRE.  You probably should read it just for context.
Jay and I have been together for over six years now.  She's the smartest person I've ever met and that's one of the things I love about her.  But it also drives me crazy because I have never been able to prove her wrong.  Until now.
Jay is right that she was never going to like this movie.  She hates everything I like on principle.  But that doesn't make it bad.  Obviously I have fantastic taste in movies.  Exhibit A: The Rock.  Exhibit B: Transformers.  Exhibit C: Bad Boys.  Not coincidentally, those are all Michael Bay movies and two of them turned into franchises precisely bec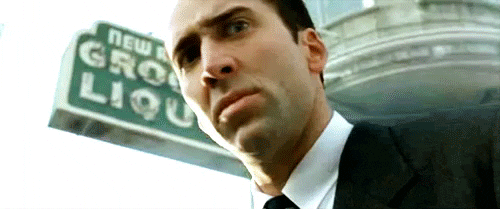 ause they were so good (the Rock probably would have been a franchise as well if not for the curse of Nicholas Cage).  Because people loved them.  You don't get a franchise any other way, and everyone knows that sequels always live up to the original movie.  That's just a fact.
Score: SEAN 1, JAY 0
Jay also hates franchises on principle.  But franchises make action movies better!  With franchises, we don't have to worry about plot, or character development, or other boring things like that.   We can get straight to the action!  So when we open with the awesome Day of the Dead sequence, we don't have to have title cards or anything to let us know that the guy who pulls off the mask is the world's best spy, because the preceding five decades of Bond movies have already set that up.  Thank you, franchises, for simplifying our lives.
Score: SEAN 2, JAY 0
And okay, the helicopter sequence in SPECTRE is terrible.  Absolutely terrible.  But to say it's worse than a bucket of army guys?   That's just hyperbole.  And that's a logical fallacy. So therefore Jay's dislike of the helicopter sequence(s) is invalid.
Score:   SEAN 3, JAY 0
Jay also hated the train sequence.  Because it got destroyed.  But that's actually entirely realistic when you consider who was doing the destruction.  Dave Bautista a.k.a. Drax the Destroyer.  Just look at how strong he is in the WWE (six time champion) or in Guardians of the Galaxy (where he singlehandedly fought a guy who later survived a spaceship crash).  That train was not only real, it was probably very well built, maybe even German.  It just didn't matter because of how hard Bautista can punch.  If you want some sort of arthouse surrealism that's fine, Jay, we can go to the Bytowne this weekend and watch a movie where two people can't get out of a shed.  But don't blame SPECTRE for your weird preferences.
Score: SEAN 4, JAY 0
Another criticism Jay made was that James Bond had different jackets all the time.  Well, that's the whole point!  He's not just a spy, he's a fashionable guy with a watch that blows up and a car with an ejector seat.  Obviously he also has some sort of flying or floating wardrobe machine as well.  They probably covered that in one of the earlier Bond movies, so there was just no need to explain it this time.  Again, thank you franchises!
Score: SEAN 5, JAY 0
I think I've proven my point.  I'll even give Jay the sockless loafers, Christoph Waltz in general, and the weirdness/creepiness/wasted potential of the whole Monica Bellucci thing, since I'm feeling generous.
Score: SEAN 5, JAY 3
And as for Michael Bay, you already have all the proof you need (The Rock, Transformers, Bad Boys) to rest assured that he's Hollywood's greatest living director.
Case closed.
Winner:  SEAN
HOLD THE FREAKIN PHONE, MISTER!!!
It seems our math doesn't quite agree. Over at MY post, there's a lot more nodding going on. I think we can count Mark, Joel, the other J, and Hammy as all #TeamJay.