Last Week Tonight With John Oliver is HBO's funny weekly satire of politics, news, and current events, featuring deep-dive explorations of hot topics such as net neutrality and government surveillance, interspersed with running gags and in-jokes, like Jeff The Diseased Lung In A Cowboy Hat, and Oliver's frequent rants against "Business Daddy" AT&T, HBO's parent company.
Beginning in February 2020, however, John Oliver started a bit that instantly had fans transfixed. Viewers were mesmerized and scandalized; Oliver, seemingly out of the blue, began referring to Adam Driver in an oddly sexual and violent manner. And he kept it up. His comments were random, unexpected, and a little like train wrecks – viewers just couldn't look away. It was a fantastic bit of television that deserves to be shared and relived.
Adam Driver: A Rudely Large Man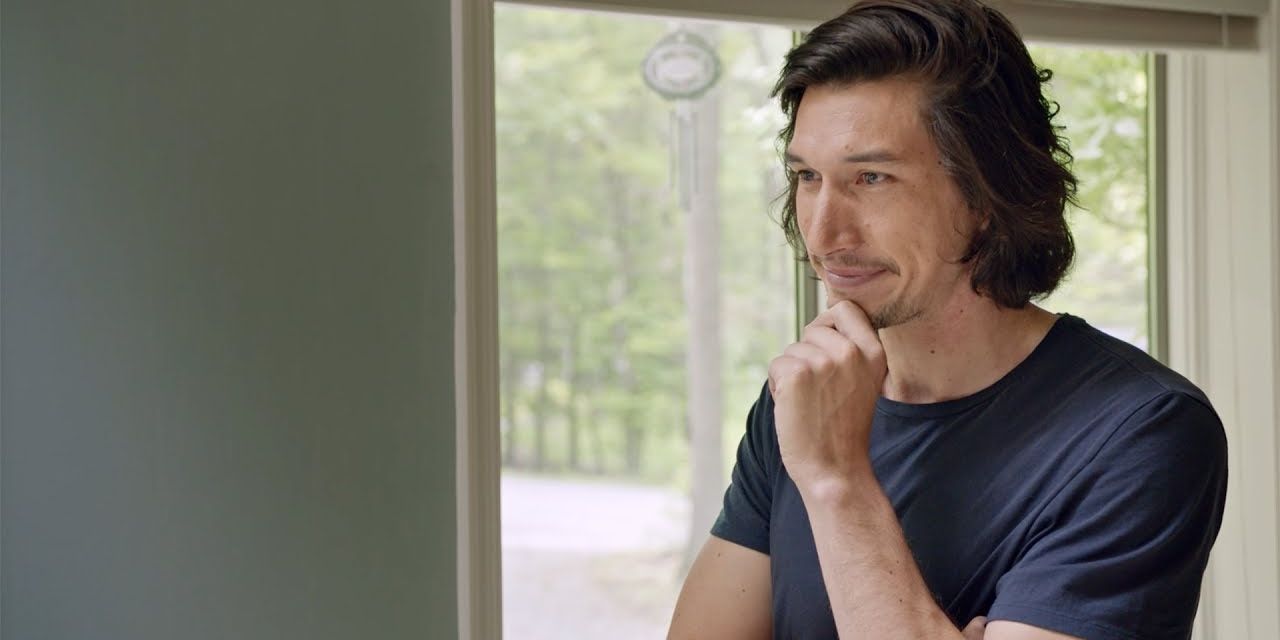 In February 2020, Oliver was in the middle of talking about India's Prime Minister, Narendra Modi. Modi had once walked out of an Oliver interview, which Oliver compared to Driver recently walking out of a Marriage Story interview. From there, Oliver looked lustily at a photo of Driver while uttering "Step on my throat, Adam Driver, you rudely large man. Break my fingers, you brooding mountain."
Oliver's comments seem to suggest a sexual appreciation for Driver's size, and that his desire would be fueled by a little light masochism. However, coming from Oliver, these comments aren't really about pleasure, they're about eliciting a laugh. His Driver comments, buried in the middle of a segment about Modi's efforts to marginalize Muslims, shocked his audience with their incongruence. Oliver immediately recognized that his audience was entertained and appalled, perhaps in equal measure, and it made him want even more.
Adam Driver Fever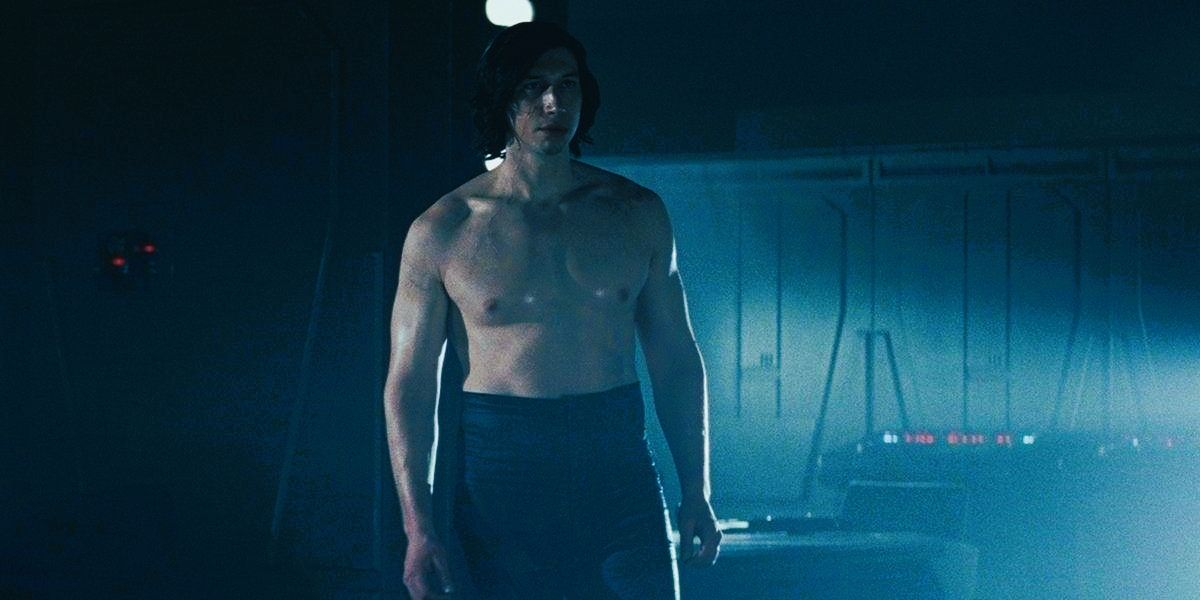 In March 2020, John Oliver was already talking about the coronavirus and its worrisome spread. North American audiences were just starting to think about how it might affect them when Oliver made a hard right turn. "There's only one infectious disease that two thirds of the world should be getting right now, and that's Adam Driver fever. Shatter my knees, you fuckable redwood. Snap off my toes, you big, unwashed buffalo."
Adam Driver is an unconventional heartthrob who first gained attention on Girls, playing Lena Dunham's creepy, pervy boyfriend, but gained international notoriety when he was cast as Kylo Ren in the recent Star Wars trilogy. That movie paired Kylo's emo-heavy anger with his bare, broad chest and a pair of strangely high pants. The width and breadth of his chest became an instant fixation.
Adam Driver: Pensive Bison
A month later, Oliver tackled the lack of paid sick leave for people needing to quarantine after COVID-19 exposure, symptoms, or diagnosis, a serious subject he had no problem making weird. "I wouldn't want anyone with the coronavirus serving me my next meal, unless of course that person was Adam Driver. Sneeze in my McFlurry, you pensive bison. Ravage my lungs, you relentless hillock."

Bodily fluids aside, Driver's the kind of man women actually want, not the kind Hollywood honchos assume they do. He's big and he's strong, but his masculinity includes an incontrovertible sensitive side. He's less chiseled and less pretty than any of the Chrises; instead of being gym-toned, Driver's strength and vitality are come by honestly, having joined the Marines after 9/11. He has an authenticity to him that's much more alluring than other cookie-cutter leading men.
Adam Driver: Meaty Oak Tree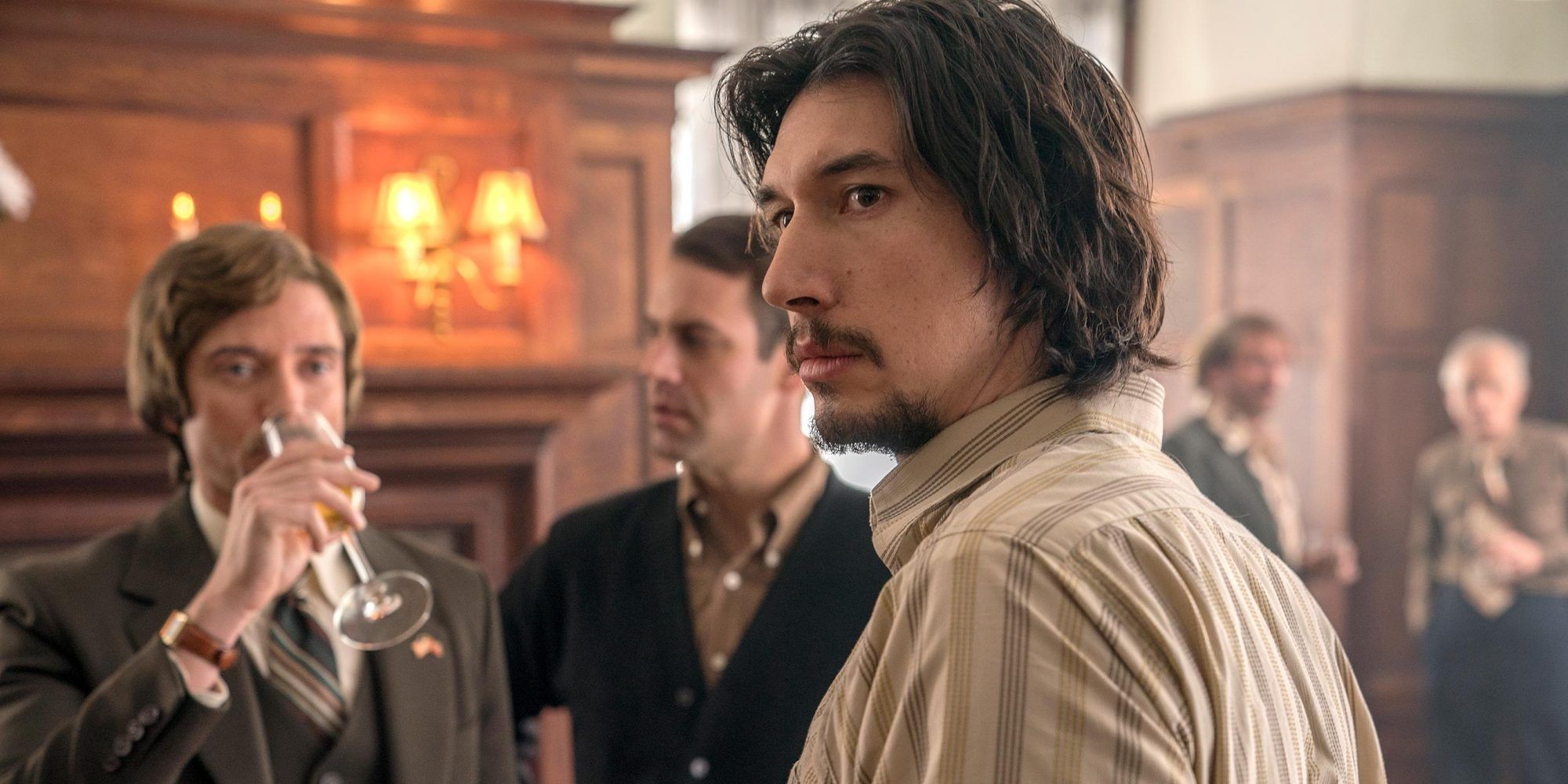 By May, the audience was fully behind Oliver's man crush, though viewers still felt it a bit jarring listening to a woman describe an uncomfortable COVID-19 test and then witnessing Oliver's uncanny ability to turn it sexual. "Yeah, that sounds pretty unpleasant, unless of course your brain is being pulled out through your nostril by Adam Driver. Pull my heart out through my ear, you meaty oak tree. Impale my brain, you unacceptable monstrosity."
This wasn't the first time Driver had been compared to an oak tree. In 2019, he starred in Burn This on Broadway, opposite Keri Russell. In their review, New York Magazine described Driver variously as "immense," "incomprehensibly large," and "a wise old oak tree on Viagra." Oliver is nearly 6 feet tall himself, but perhaps at 6'2, Driver would make him feel small and safe, which clearly appeals to many women as well.
John Oliver: Size Queen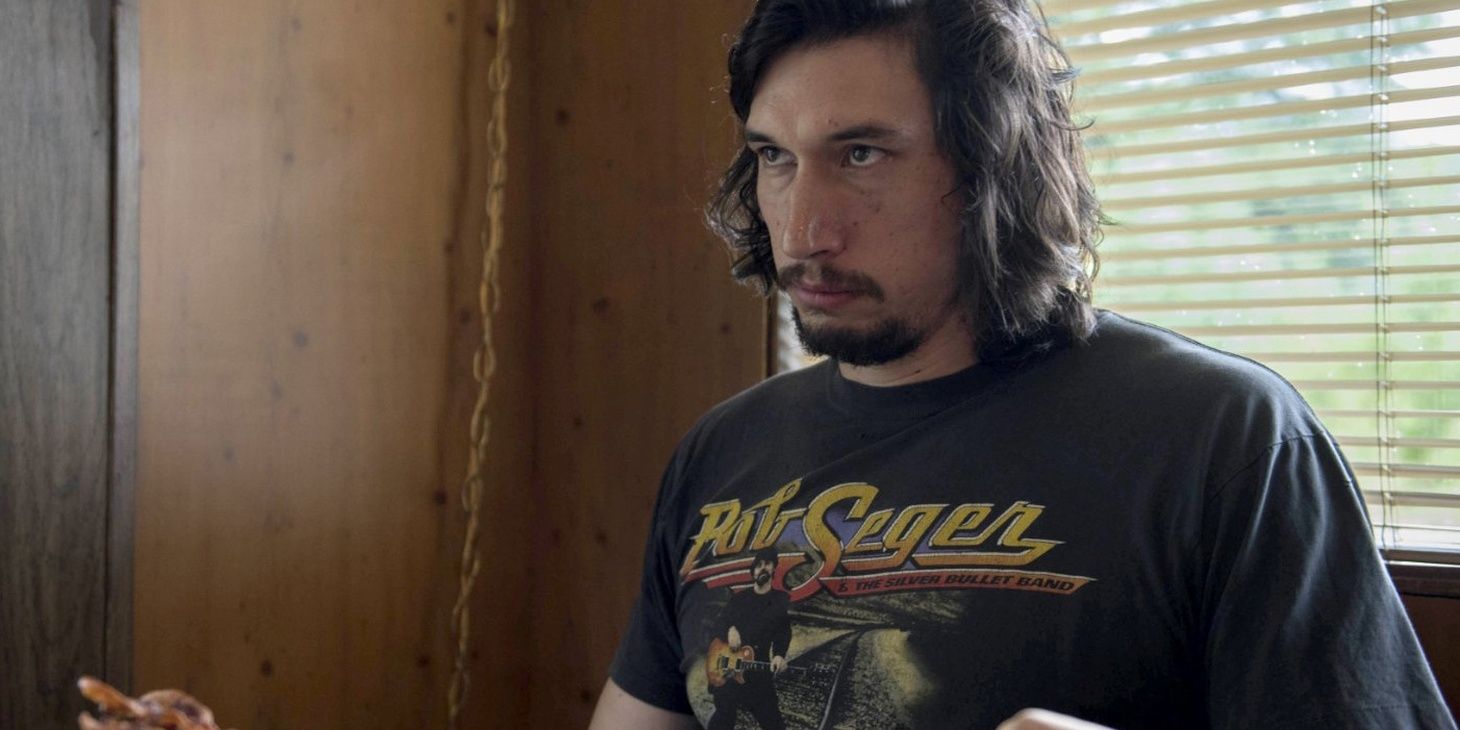 In a later segment about the WWE, a clip was shown featuring chairman Vince McMahon talking about content being "a driver in terms of stimulating interest." Oliver's response? "You just said 'stimulating,' 'strong men,' 'underwear,' and crucially, 'driver,' all in the same sentence, at which point everyone's mind turned immediately to getting absolutely bone crushed by Adam Driver."

John Oliver continues to reveal himself as a size queen, though fantasizing about being dominated by a larger partner is hardly new. Driver's movie roles seem to encourage this, with one particular scene in Marriage Story in which his character punches a wall in frustration being a particularly fecund source.
John Oliver: Hand Fetishist?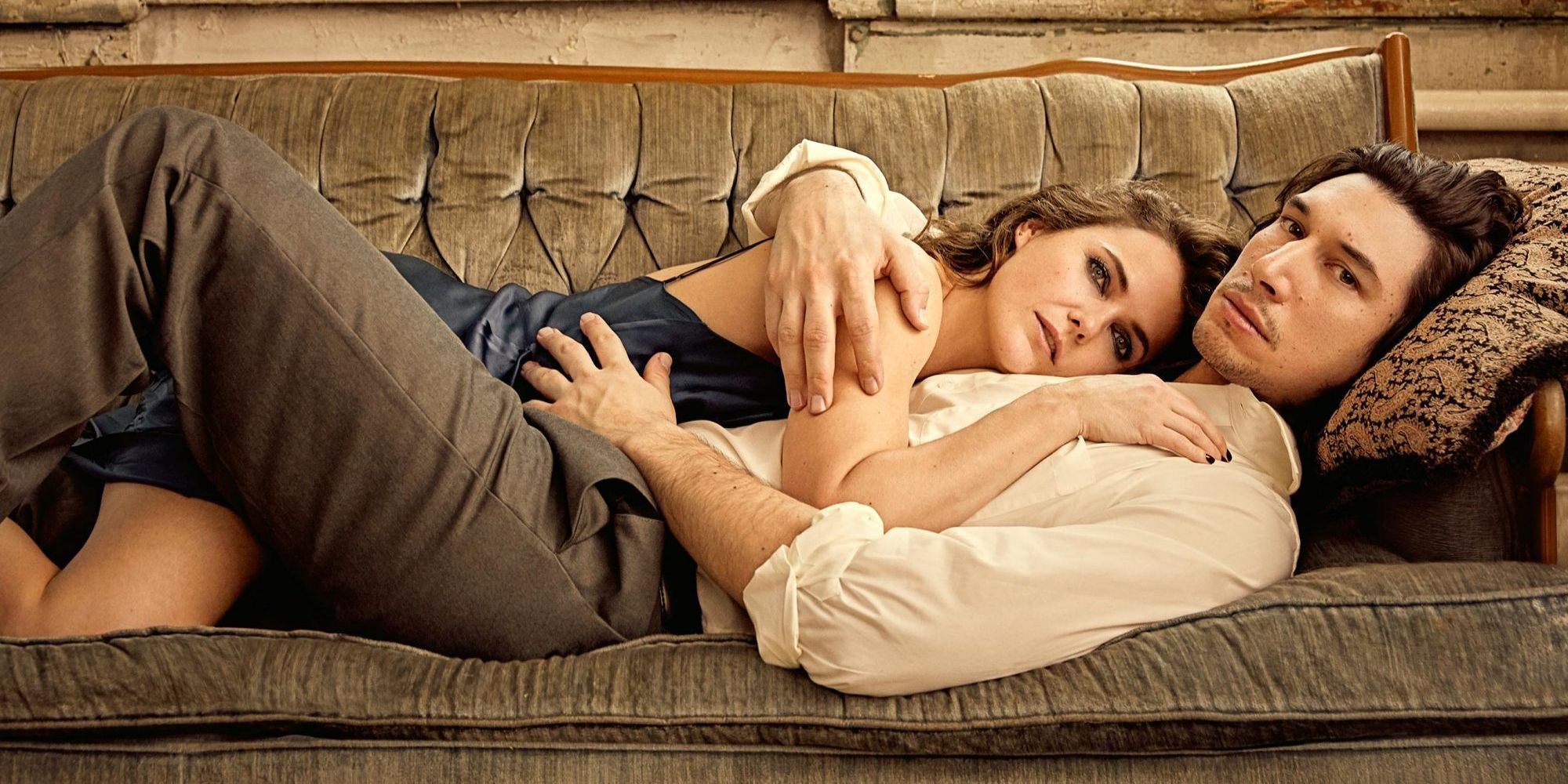 Expanding on his sexual wrestling fixation, Oliver demands that Driver "Chokeslam me to hell, you nasty shed. Jam your mandible claw down my throat, you irredeemable steer."
Cheirophilia, also known as hand fetish, seems to be common among Adam Driver's fans. His hands are, for lack of a more precise measurement, huge. Women's preference for bigger, more dominant men is a biological construct, a product of evolution, and reinforced by cultural clichés like "tall dark and handsome." Large men often trigger primal, even animalistic urges.
Oliver to Driver: "Beg Me To Stop"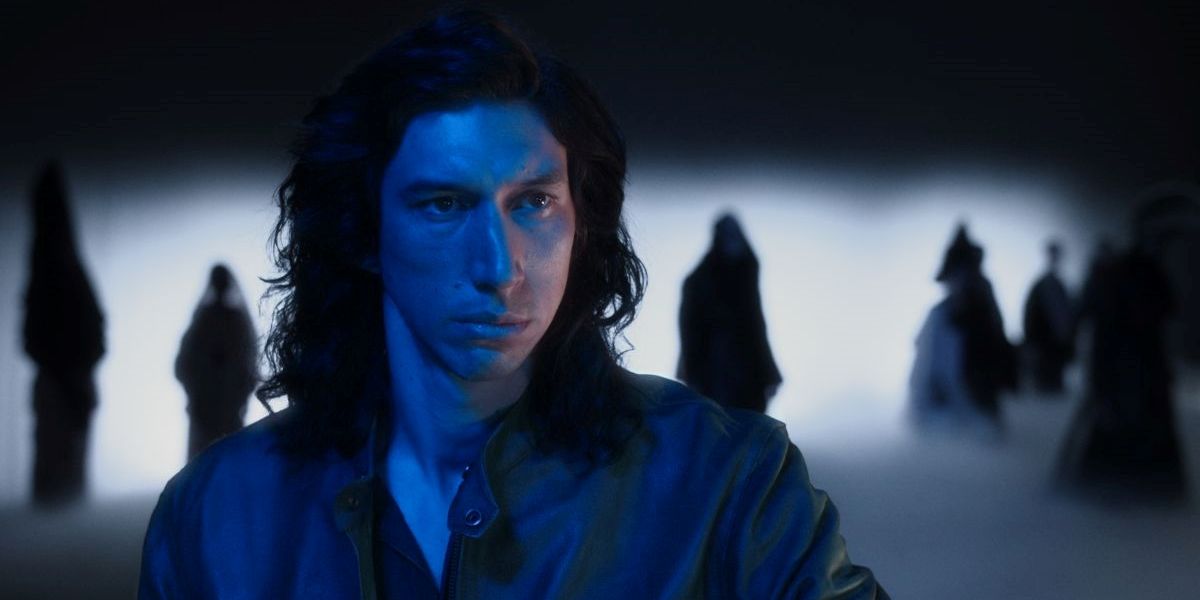 Once the joke had caught on, Oliver knew he either had to bring Driver on board, or let it go. He couldn't keep viewers invested for months and fail to provide a pay-off. Behind the scenes, the show contacted Driver, but on screen, Oliver took the bull by the horns. "What of Adam Driver himself? Is he bothered by this continued sexualization? He might actually have pretty good grounds to have me reprimanded legally, to which I say: 'Do it.' Slap a restraining order on me, you forlorn block. Beg me to stop, you menacing obstacle."
John Oliver's thirst has repeatedly drawn on the fact that Adam Driver is a big, hot man. His features may be slightly irregular, but together they work so well that even a reserved, middle-aged, straight male can't help but stan. Yes, it's a joke, but it's funny because it's true, and it seems both less dirty and somehow dirtier coming from Oliver's repressed little mouth. Oliver's appreciation may in fact be indicative that Driver is no ordinary hunk; he is a sexual orientation unto himself.
Humanity To Driver: "Collapse On My Chest"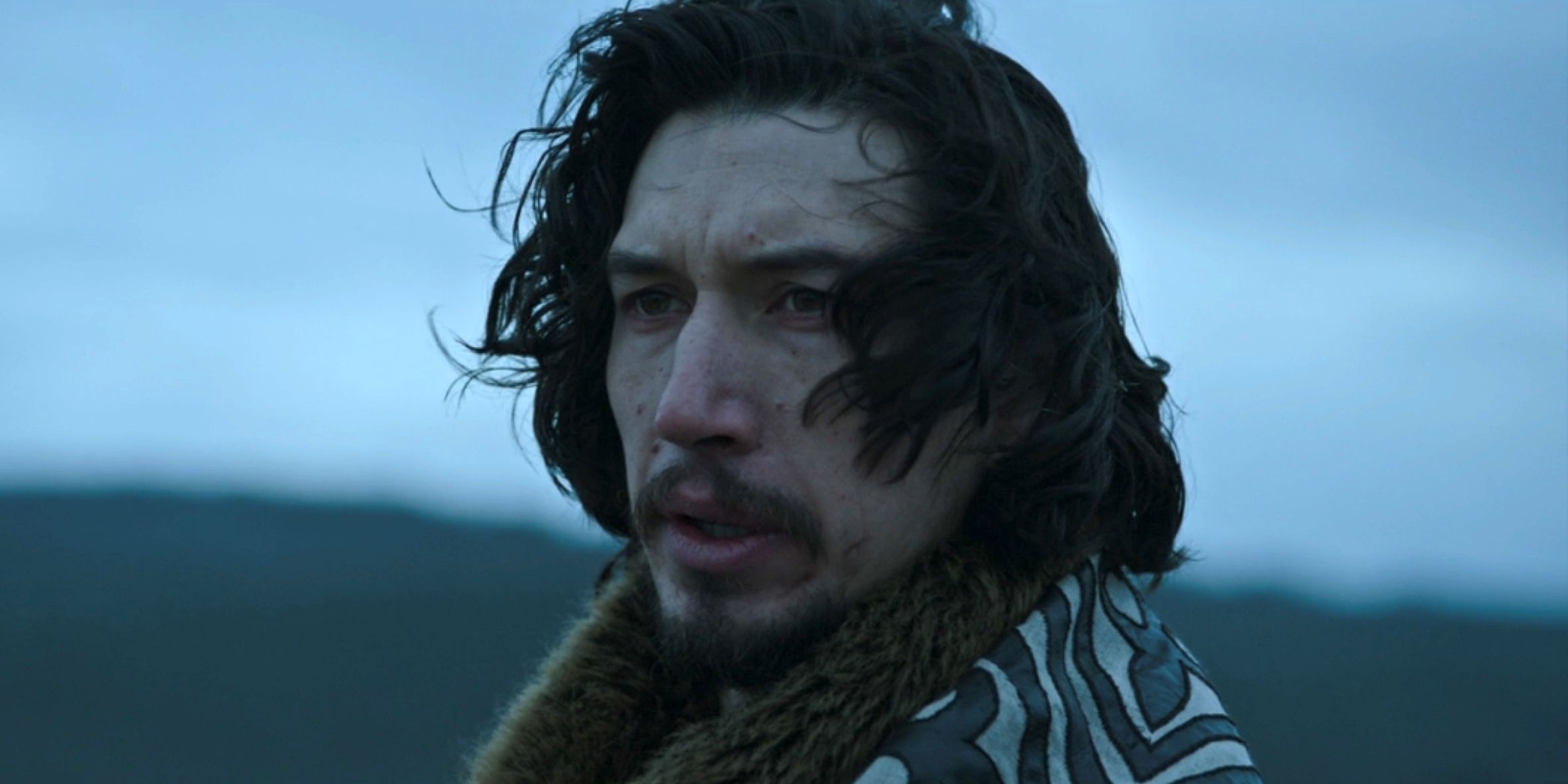 In a segment about Trump's wall, Oliver somehow finds himself comparing it to other, more conventionally attractive walls. After calling a stone wall "scorching hot" and a wooden one a "big tease," he inevitably flashes a picture of Driver on screen, noting "This human wall? Collapse on my chest, you impenetrable barrier. Crush my ribcage, you load-bearing behemoth."

Driver's smoldering intensity, quiet magnetism, and conspicuous physicality very much confirm that he's a dominant alpha, but the kind who'd ask for consent. Oliver, of course, has not only given consent freely, he seems to be writing a pretty persuasive invitation.
Adam Driver: Masculinity Minus The Toxicity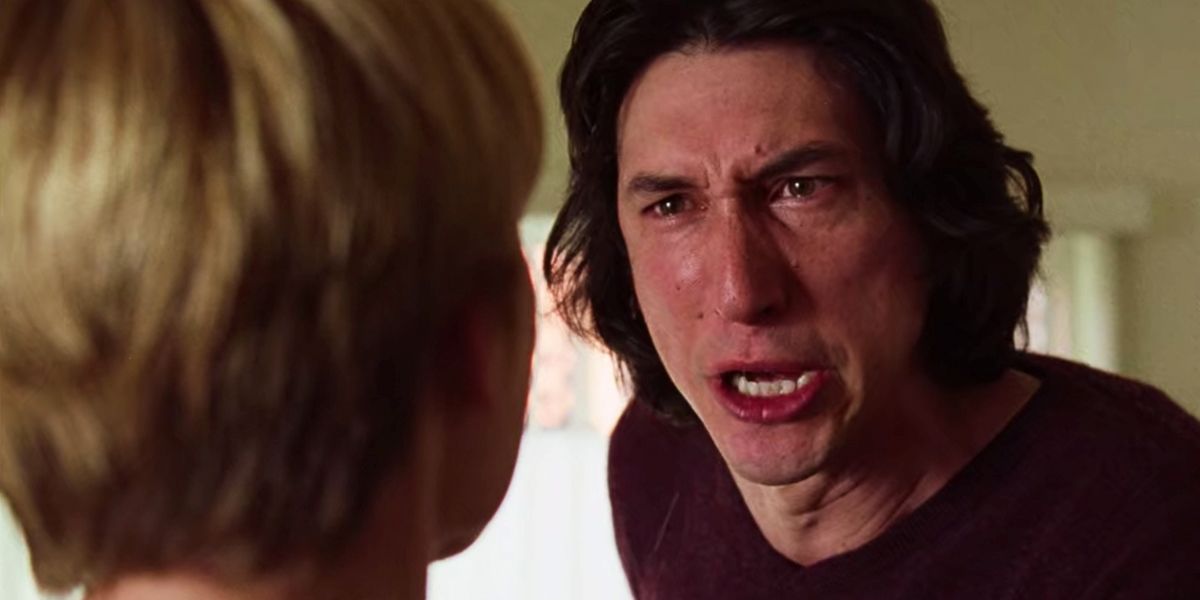 Oliver even turned his obsession to the Supreme Court, admonishing Amy Coney Barrett's use of the term 'sexual preference.' "No one chooses to be attracted to the same sex or a different sex, or Adam Driver. We all simply are. Dislocate my ankles you rusty cello. Tie my fingers in a square knot you emotionally unavailable water tower."
Oliver is hitting on a vibe that most people find attractive in a partner: the desire to please. Driver seems like a kink-positive, generous lover, the kind who takes direction well. Adam Driver is masculinity without the toxicity.
John Oliver Thirsting Adam Driver Is A Mood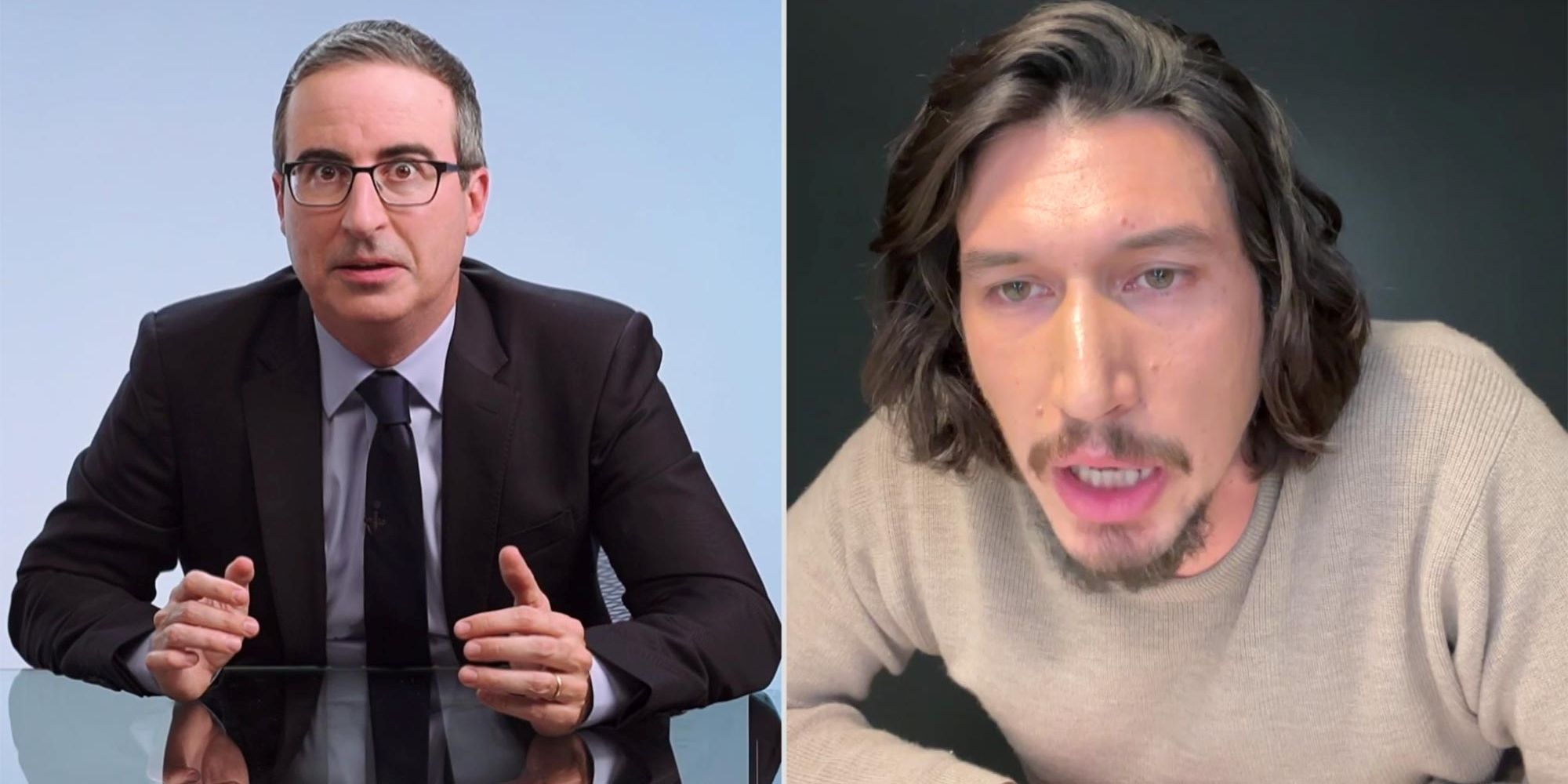 In the last episode of the year, Oliver is once again overcome by his Adam Driver hunger, commanding him to "crush my larynx, you unwieldly boulder" when the segment is interrupted by a ringing telephone. Driver's on the other line, seemingly exasperated. "What's wrong with you? I don't know you and now random people on the internet 'stan' us, claiming that you 'thirsting' over me is a 'mood.' I'm sick of people stopping me on the street and asking me if I'm going to punch a hole in you like a Marriage Story wall!"
Adam Driver's hotness is a direct challenge to men everywhere, proving you don't have to win the genetic lottery to be hot. Confidence is hot. Vulnerability is sexy. And a good sense of humor is worth its weight in gold.